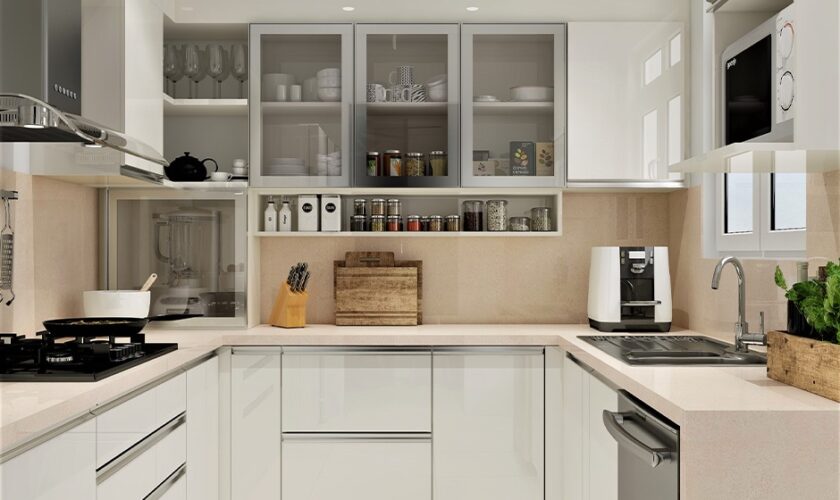 Have you noticed how beautiful a kitchen could be just by choosing the right kitchen cabinet colors?
The kitchen is the center of our homes for gatherings with family and friends. Maybe we don't always have the time and budget for a full kitchen remodel. But we can still make the kitchen a space we love by simply changing the kitchen cabinet colors to something that spark joy in us!
Choosing a kitchen cabinet color is hard enough, but choosing two colors to complement each other is downright anxiety-provoking. Do you want to go bold? Keep it neutral? Do something trendy? Or maybe stick to a timeless color scheme? The options are endless, but we've some inspiration to help you narrow it down. Get ready to mix things up.
Dove & White
This color combo is for everyone who really wants an all-white kitchen but just can't with how basic it feels. This still feels light and airy, but it's got a little something-something extra to give the room depth.
Blue & White
Take blue and white to the next level with a vibrant burst of cobalt. It makes a statement but still feels classic.
Wood & Glass
Want to use wood in your kitchen but fear that wood-on-wood will look too rustic? Combine it with sleek lines and glass-front cabinets.
Navy & White
If blue and white seems too coastal for you, opt for navy. The richer tone is grounding in a kitchen, and it looks amaze with brass hardware.
Green & White
Here's definitive proof that green can work in a kitchen. And we're not talking the sage trend of the late '90s. It's unexpected, sure, but once you try it, you'll want to spend every minute in this room.
Gray & White
Grays can soften the contrast between black and white. It's also a great complement to stainless steel in a kitchen.
Blue & Gray
If the contrast feels too stark between white and blue, opt for gray. The cool tones create a mellow, relaxing place to get your bake on.
Cream & Gray
Neutral on neutral. This combo will warm up a kitchen, but it's still timeless enough that you won't be dying to paint over it in a year.
Sky Blue & White
Pair light upper cabinets with a darker base so the room still feels light and spacious. Pro tip: Add glass doors and it'll feel even more open.
Blue & Yellow
This may be the most colorful kitchen ever, and we're here for it. Go all out and add in a bold wall color, too.
Yellow & Grey
The pairing of yellow and gray provides a refreshing charm to your kitchen. Gray delivers a subtle elegance while yellow can add a pop of positivity. The Sahara sand yellow and masala gray in this kitchen create a perfect balance of understated and bold. When deciding how to implement these colors, consider applying yellow to your walls and using gray on your backsplash, countertops and appliance