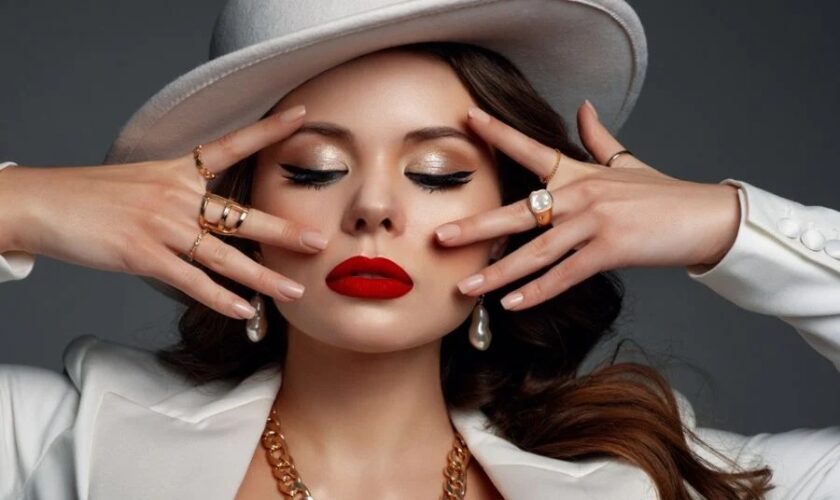 When it comes to fashion, there are various ways to express one's personal style. Wearing jewellery is one option. Stylish fashion jewellery is a great way to set yourself apart from the crowd when you're just hanging out.
To glam up a casual outfit, fashion jewellery is a fantastic choice. The right jewellery can elevate even the most basic of outfits to the level of chicness. With so many choices, however, it can be difficult to select the perfect accessory to finish off a casual outfit.
Check out the latest gold jewellery offers.
How To Pull Off A Casual Look While Still Looking Fabulous With The Help Of Trendy Fashion Jewellery?
Choosing the right jewellery for your outfit
The first key step to spice up your casual look with cool fashion jewellery is to choose the right piece of jewellery that complements your outfit. A pair of chandelier earrings or a bold necklace can add a splash of colour to an otherwise understated outfit, such as a white tee and jeans. Alternatively, a pair of studs or a simple pendant necklace can be all the jewellery you need to complement a printed dress. The trick is to coordinate your jewellery with your outfit without making either element stand out too much.
Want to buy jewellery online?
Mixing and matching jewellery
Mixing and matching jewellery is a great way to add some creativity to your casual look. Bracelets, rings, necklaces, and earrings are just some of the pieces of jewellery that can be combined to form a new and original style. You can create a fashionable ear party by wearing a variety of earrings of varying shapes and sizes, or you can pair a stack of bangles with a statement ring. Adding dimension to your look, mixing and matching jewellery allows you to try out new looks and materials.
Choosing the right metal for your skin tone
When accessorising a casual look with fashion jewellery, it's essential to select pieces made from metals that complement your skin tone. Gold jewellery, for instance, is a good choice for people with warm-toned skin, while silver or platinum pieces are better for those with fair or cool-tanned skin. Additionally, rose gold works well with both warm and cool skin tones. When buying jewellery online, it's important to consider your skin tone before deciding on a metal.
Some Cool Fashion Jewellery You Can Buy
Layered Necklaces
A layered necklace is a great way to add depth to a simple outfit. Chokers and delicate chains are great foundations for a layered look, to which you can add additional necklaces of varying lengths and pendants. To make a bold fashion statement, wear a necklace with contrasting shapes and materials. This look is equally at home with a maxi dress or a simple t-shirt and jeans.
Hoop Earrings
The timeless appeal of hoop earrings cannot be overstated. Sizes, thicknesses, and patterns are customizable to meet your needs. Choose smaller hoops for a more subtle look, and larger hoops for a bolder look. Wearing hoop earrings is a great way to add a little flair to an otherwise basic outfit, like a t-shirt and jeans or a breezy summer dress.
Statement Rings
Wearing a pair of bold statement rings can spruce up even the most laid-back outfit. You can make a statement by wearing a single massive ring or by stacking several smaller rings on one finger. If you want to stand out, wear a ring with a distinct pattern, stone, or texture. Statement rings are versatile enough to be worn with both every day and a more formal outfit.
Feel Confident and Comfy with Right Jewellery Collection
Add some zest to your casual look with jewellery is a great way to look unique and different. By following these tips, you can add some creativity, dimension, and bling to your casual look and make a fashion statement. Additionally, taking advantage of gold jewellery offers can also help you add some timeless pieces to your collection without breaking the bank. With the help of reliable online jewellery website, you can easily find the perfect piece of jewellery to complement your casual look and make a fashion statement.