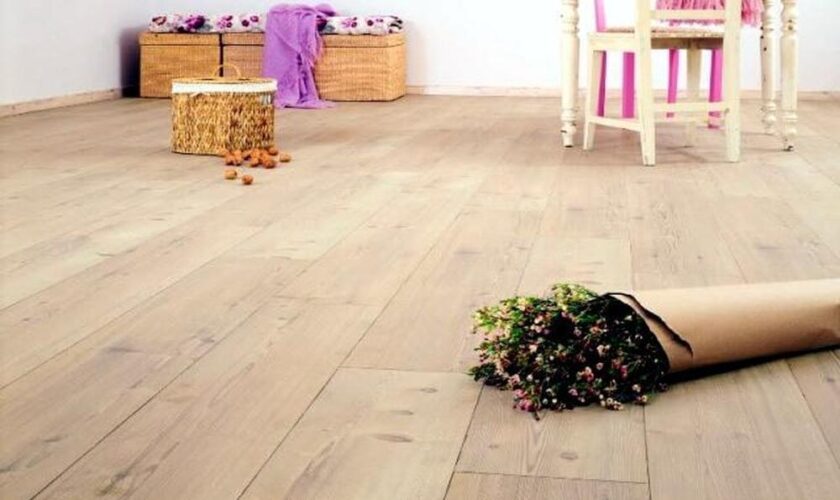 Laminate flooring is one of the most versatile and durable flooring options that offer a wide range of benefits. In this guide, we'll walk you through the amazing benefits of laminate flooring along with its applications. This way, you can make a better decision about whether or not to choose this flooring for your next project. So, continue reading.
Laminate Flooring – A versatile, durable floor covering
Made of multiple layers, laminate flooring is a synthetic hard flooring material. The flooring is mostly used in buildings as it can cope well with harsh UV rays and strong sunlight as compared to natural timber thanks to its special coating. Furthermore, laminate is highly resistant to scratches, making it the perfect flooring option for areas with heavier foot traffic and entryways in office buildings.
Modern laminate flooring comes with strong joining systems, making it highly resistant to small water spills. For wet areas like laundry rooms, bathrooms, and kitchens, laminate flooring with waterproof layers could be the best solution.
Another good reason to choose laminate flooring is its ease of cleaning and maintenance. Yes, these floors do not require resurfacing or oiling. All they need is regular mopping or sweeping to stay clean and fresh.
A Wide Variety of Applications
Laminate flooring can be used in several commercial applications. These floors provide a sophisticated look in office buildings. They can be used to differentiate different areas in an open-plan office.
In hotels and commercial apartments, laminate flooring looks great in bedrooms and living rooms. From light to warm rich hues, these floors come in every color and finish to meet every style. You can create a feature point in the room by laying down the laminate planks in unique patterns.
How To Choose The Right Laminate Flooring?
Choosing the right laminate flooring is not as difficult as people think. You just need to take into account a couple of factors.
Wear And Tear
Are you looking for a laminate floor for high traffic areas? Consider the one that is incredibly durable and comes with a scratch-resistant finish. Do not forget to check the AC rating of the laminate flooring before purchasing. This is the rating system that is used to test the abrasion, durability, and impact resistance. If you are going to install your laminate floors in lower-traffic areas, you can opt for a laminate floor with a lower AC rating.
Resale Value
Are you planning to sell your property soon? Look no further than engineered wood floor as it can raise your property's value more than plastic laminate flooring can.
Installation
Laminate flooring could be the best choice if you're looking for DIY options. But for the best results, you can hire professionals.
Laminate flooring, undoubtedly, is the most popular flooring type these days. They come in several finishes such as natural wood look, whitewash, and grey color. If you want to add warmth and luxuriousness to your décor, look no further than laminate planks as they can give a rustic look to your décor!