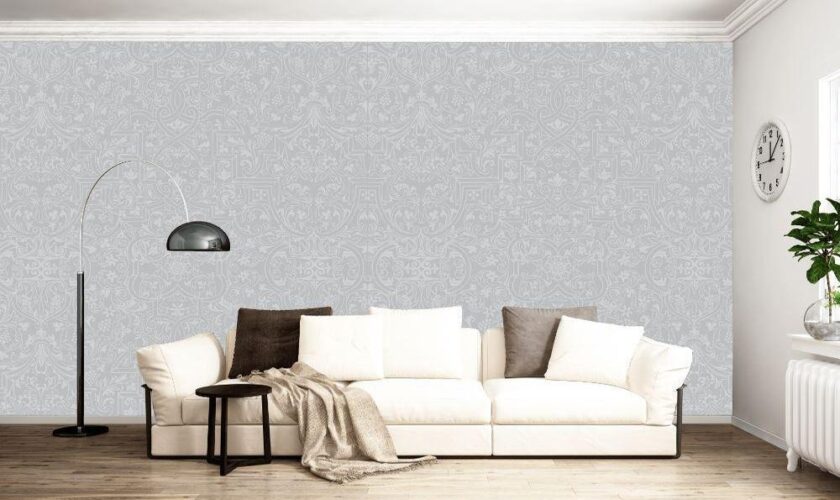 When you desire to change the ambiance of a room then you must consider a few elements which have the power to make a significant impact such as appealing wallpaper. Wallpaper play a crucial role in interior design for centuries, and with modern advancements in colors, designs, materials, and patterns, it continues to be a famous choice for homeowners and designers. So, here I'm sharing some important features and benefits of wallpaper, highlighting its ability to enhance any space with style and personality.
●      Endless Design Possibilities
The most extraordinary aspect of wallpaper is the sheer range of different design possibilities it provides. They allow you to express your unique style and develop a personalized environment in any room if you want classic patterns or bold ones. There is a wallpaper design to suit every taste and preference whether you prefer vibrant and eye-catching walls.
●      Versatility in Application
They bring texture and dimension to your walls and paint only provides a uniform finish. Also, it can add depth to your required space with a variety of high-quality materials such as vinyl, fabric, grass cloth, and even metallic options. It is your choice whether you applied it to all four walls, a single accent wall, or even used it to line shelves, drawers, or the back of bookcases because when you use it, they provide limitless opportunities for creativity and personalization.
●      Concealing Imperfections
When you have walls with imperfections such as cracks, dents, or uneven surfaces in your home then it can be a challenge to paint and achieve a flawless finish. So, they effectively hide these flaws and create a fine, smooth, and even appearance. Also, some wallpaper are designed with textured or designed with embossed patterns to fulfill your need.
●      Durability and Longevity
When you choose high-quality wallpaper, then its durability ensures you remain a long-lasting investment for your space. They are resistant to fading, peeling, and chipping, and it is comfortable and easier to clean and maintain compared to painted walls. With proper care, you can maintain its original elegance, beauty, and vibrancy for decades, which makes it a cost-effective choice in the long run.
●      Enhanced Acoustics and Insulation
Another essential benefit is its ability to improve the acoustics of a room. When you apply thick wallpaper with a textured or fabric finish then it can help you to absorb sound waves, decreasing echoes and creating a more pleasant and peaceful environment. Additionally, a few pieces of wallpaper can help to control temperature and reduces energy consumption by offering an additional layer of insulation to the walls.
●      Easy Installation and Removal
New methods and modern wallpaper is much more effortless and easier to install and remove if we compare it with older versions. They come in pre-pasted or self-adhesive choices, which make it simple to installation process even further.
Conclusion
They are versatile in design that can change any space of your home into a true reflection of your personal style. They offer high durability and the ability to conceal imperfections, wallpaper provides a useful, practical, functional, and aesthetically pleasing solution for improving the ambiance of your home or office. It allows you to create a space that truly feels like yours.