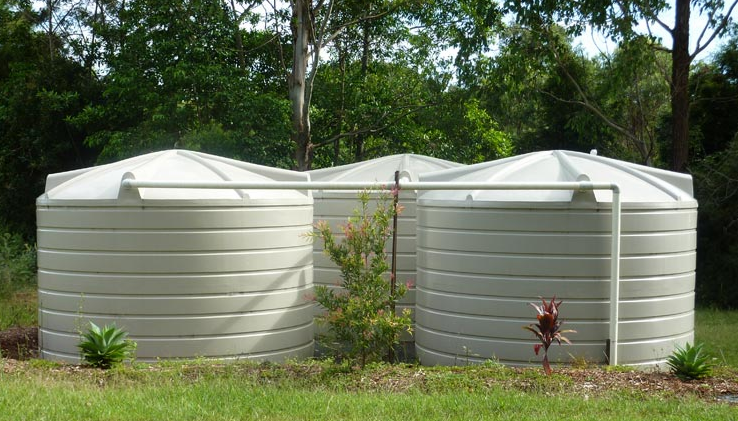 Water is one of the Earth's most precious resources, essential for life, agriculture, and industrial processes. In the quest to ensure a steady and reliable water supply, water tanks have emerged as crucial components of modern living. These containers, varying in size and material, serve a multitude of purposes, from storing water for domestic use to safeguarding against water scarcity during emergencies. In this article, we'll explore the significance of water tanks and their diverse applications in today's world.
Residential Water Tanks
In residential settings, water tanks play a pivotal role in ensuring a consistent supply of clean water. Many households rely on municipal water systems, which can be subject to interruptions, contamination, or insufficient supply. Residential water tanks act as a buffer, storing water when it's readily available and making it accessible during periods of scarcity or disruption.
These tanks come in various shapes and sizes, including above-ground and underground options, as well as materials such as concrete, plastic, and steel. The choice of tank depends on factors like space availability, budget, and the intended use. While smaller tanks might suffice for garden irrigation, larger ones are essential for meeting the daily water needs of a household.
Agricultural Water Storage
In agriculture, water is the lifeblood of crops and livestock. Farmers use water tanks to store rainwater, groundwater, or water sourced from other locations to irrigate fields and provide hydration for animals. These tanks enable farmers to better manage their water resources, reducing reliance on unpredictable weather patterns and seasonal variations.
Furthermore, the use of water tanks in agriculture promotes sustainable farming practices by reducing the over-extraction of groundwater and mitigating soil erosion caused by excessive irrigation.
Industrial and Commercial Applications
Industries and commercial enterprises rely on water for various processes, from cooling machinery to cleaning and manufacturing. Water tanks are instrumental in ensuring a consistent and sufficient water supply for these purposes. Additionally, industries often require specialised tanks to store chemicals, wastewater, or other substances safely.
Emergency Preparedness
Water tanks are essential components of emergency preparedness plans. Natural disasters, such as hurricanes, earthquakes, and droughts, can disrupt water supply systems, leaving communities without access to clean water. In such situations, water tanks filled with purified or treated water can serve as lifelines, providing essential hydration and sanitation.
Moreover, fire departments use water tanks to store water for firefighting purposes in areas with limited access to hydrants or in wildfire-prone regions. These tanks are strategically placed to ensure rapid response in emergencies.
Rainwater Harvesting
Rainwater harvesting has gained popularity as an eco-friendly and sustainable way to supplement water supplies. Water tanks, often equipped with gutters and filtration systems, collect rainwater from rooftops. This harvested rainwater can be used for various non-potable purposes, including landscape irrigation, flushing toilets, and washing vehicles. By reducing reliance on municipal water sources, rainwater harvesting helps conserve water and lower utility bills.
Environmental Benefits
Water tanks contribute to environmental conservation by reducing the demand on natural water sources. As populations grow and climate change intensifies, protecting freshwater reserves becomes increasingly critical. By storing and managing water efficiently, water tanks help mitigate the overuse and depletion of rivers, lakes, and aquifers.
Conclusion
Water tanks are unassuming yet indispensable components of modern living. They ensure a stable water supply for households, agriculture, industries, and emergency situations. Moreover, they support sustainability efforts by promoting responsible water management and reducing environmental stressors. In a world where water scarcity is becoming more prevalent, water tanks stand as a testament to human ingenuity in safeguarding this precious resource for generations to come.